It was an interesting time for March. March madness? As we celebrate our families, homes, communities, countries and worlds, Here is something to celebrate on our patio, garden or at the entrance to our homes!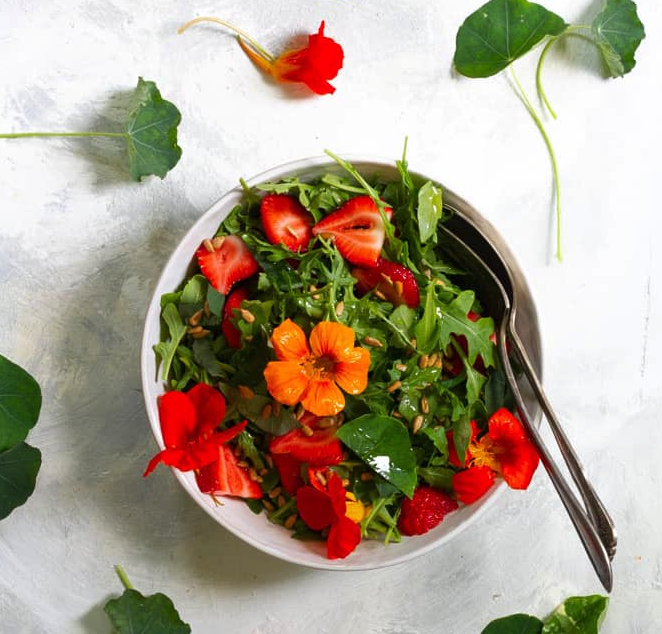 You will need a small hanging basket or window box preferably lightweight, basket liner, some potting soil, a packet of nasturtium seeds, arugula seeds, mesclun salad lettuce or four season lettuce according to taste.
Line the basket or box with a coir liner, add in potting soil, sprinkle the seeds and make sure to label the box or basket before watering.
As the seedlings grow, this basket or box will attract beneficial insects, pollinators and also serve you with a mouth watering salad of arugula, lettuce, nasturtium flowers
Sprinkle some olive oil , pepper and salt to taste, this should serve a plate of salad for one person for a good two to three months.